Walking Tours
Explore the magic of the big Cities on our walking tours! You'll see it all as our professional guides take you to spectacular ancient Cairo and Alexandria to get in touch with locals, understand the real Egypt, you will see the masterpieces of history, Cairo's Tahrir square, Kan Elkalili Bazaars and charming traditional backstreets! We'll tell you the history, the legends, and the astonishing secrets of Cairo and Alexandria.
Alexandria walking tours
Egypt shore excursion tour guide will be waiting for you in the port, holding a sign with your name, you will be transferred to explore the traditional markets (souqs) and the coast line (Corniche) as Alexandrian people call it, it's best to walk and enjoy the atmosphere of the city, many of Alexandria's sights are within walking distance with our professional guides.
Cairo walking tours
Cairo Walking Tour is an excursion could be done from Alexandria port or Port- Said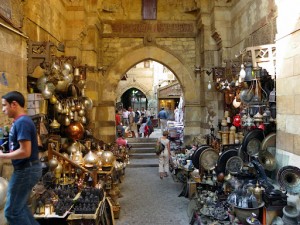 port; just one day and you can explore the oldest part of Cairo with a private tour guide and private A/C van.
Egypt shore excursion  tour guide will be waiting for you in the port, holding a sign with your name, you will be transferred to Cairo, walking through ( Islamic, Coptic and Ben Ezra synagogue ) ,enjoy his explanation about Islamic mosque (Amr Ibn El- Ass) which was the first mosque was built ever in Egypt and in Africa, then move walking) to the oldest part of Old Cairo to the Coptic part where you will enjoy the tour guide explanation about a various number of churches like the hanging church which was build on four columns above the land, as well Saint Serguies church in Egypt we call it (Abu Serga) church where the holy family were stayed in Egypt; Already, Egypt had hosted lots of prophets like Abraham, Isaac, Jacob, the tribes of the Israelite and Moses the prophet.
You can walk in Cairo with our professional guides and visit to Tahrir Square, also known as Midan Tahrir.
Tahrir Square is the large public square of Modern Cairo and the most urbanized location you will find in the city. It also holds some of the biggest attractions in all of Egypt including the Egyptian Museum, as well as important institutions like the American University in Cairo and the Arab League.
Among the first buildings you will see in Midan Tahrir will be the Nile Hilton Hotel and the Egyptian Museum, recognizable by its reddish-pink stone. There are also several mosques and office buildings scattered throughout the waking are.
Cairo walking tours in traditional sites like Khan El Khalily or traditional souks are common, and very informative as travel guides explain to groups of tourist the significance of what they are seeing. Just bear in mind that some buildings are a few miles away even if they are perceivable from a distance, this is why some walking tours will offer car services for their customers.